In order to be effective in working with our People and others and making change, we need to take the time to understand them and their position. To do this we need to understand who 'they' are: our stakeholders
Stakeholders are: 
People or organisations who have some interest in the organisation.
Some stakeholders for Mithaka are:
Federal, State and Local Governments
Statutory Offices/Agencies (ORIC, QSNTS and NNTT)
Neighbouring Registered Native Title Body Corporates
Lake Eyre Basin Traditional Owner Alliance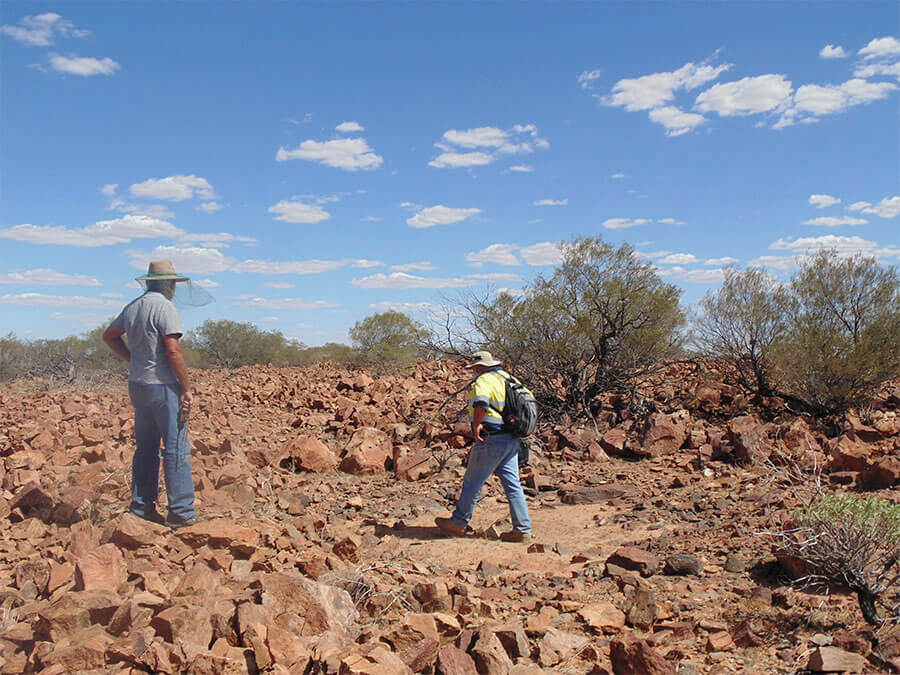 Given our limited resources, its useful to devise a map of our stakeholders to work out where we should spend our time with our communications and to understand the information needs of our key stakeholders.
It's the Board's role to continually talk about how we are working together with our Council of Elders, our Young People, our Members and other stakeholders. This is what helps to build trust and respect – two of our Values.
Stakeholder Mapping
As we identified in Module 7: Our Legal Context, our activities and plans guide who the key stakeholders are outside of our People. Directors need to agree then be clear on who talks to which stakeholders so our messages are always transparent and targeted.
Stakeholder mapping is a simple process where we identify the various stakeholders involved and then decide their level of interest and power. Once we have done this we can then determine the best strategy for managing the various stakeholders.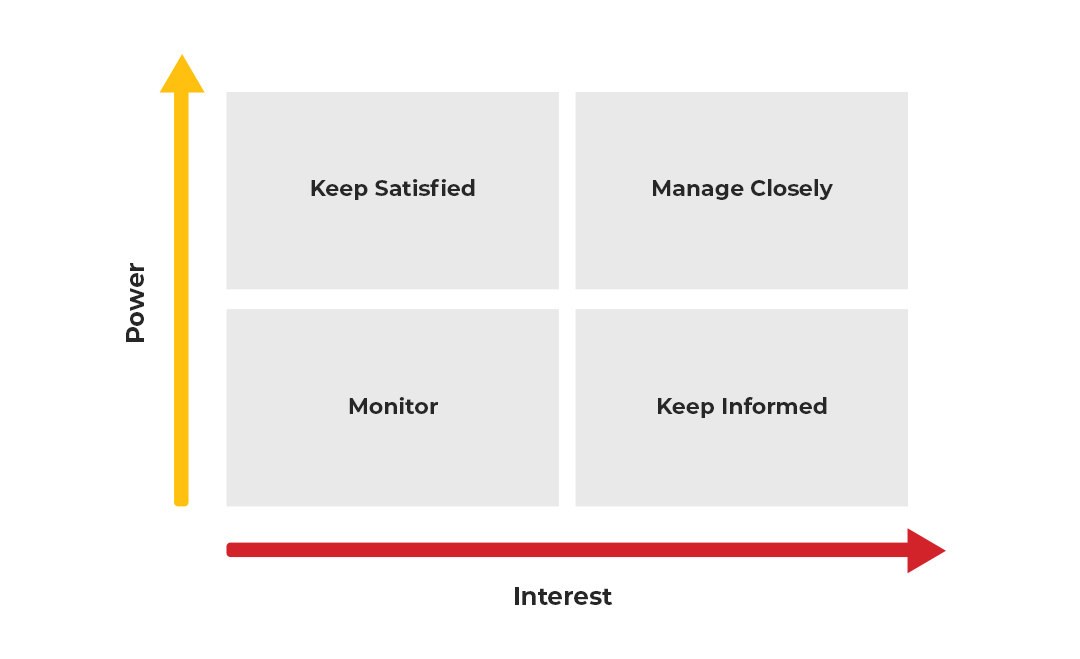 High Power/High Interest

– these stakeholders need to be managed closely because they can have significant impact on our goals.

High Power/Low Interest

– these stakeholders need to be kept satisfied because they can become disruptive to our goals.

Low Power/High Interest

– these stakeholders need to be kept informed as they are our supporters. For this reason they don't need to be carefully managed.

Low Power/Low Interest

– these stakeholders need to be monitored as they could be detractors and go under the radar to cause harm.
Our reputation and activities are always on view and there are people or groups out there watching what we do. Some of these, we might not consider to be our stakeholders and we don't realise it until they cause some sort of disruption (either positive or negative). Sometimes it's our Members who don't engage until we either do something they want to be associated with or they want to have a go at us from the 'outside'.
The key to good stakeholder engagement is to decide who we want to understand us and support us most. These are the people or organisations where we develop strong relationships with. The others are sometimes part of our risk or crisis management plan!
Once we identify those people and groups with who we will prioritise in our efforts, developing a great stakeholder engagement plan helps to direct our energies. At a high level, the strategic plan has outlined the important role of stakeholder engagement to achieve our goals. Further to this, clarifying our messages helps us to work with partners in a trusting and respectful manner and understand their need for information from us.
The Australian System of Government
Understanding government structures informs us, when deciding on the level we advocate, lobby and communicate around a particular issue, will increase our effectiveness. There is no value in spending lots of time trying to convince a state level politician to change something if it's not in their power!
This section links closely with Module 7: Our Legal Context. In Australia, the three tiers of government and their functions are as follows:
The

Commonwealth government

decides on matters, which affect the whole country. These include Indigenous affairs, immigration, education policy, national health policy, industrial relations, foreign affairs, defence, and trade and communication services.

The

State government

is responsible for services such as education, health, police, railway, tourism, main roads and public housing.
Local government controls services such as garbage collection, local roads, buildings, parks, libraries, childcare, youth services and many other residential and support services.